A few weeks ago my doctor advised me to go on a low-GI diet for a while. Read here more about this diet. This diet basically divides food in three categories; high-GI, medium-GI and low-GI. The higher the GI, the more immediate impact the food has on your blood sugar level, and therefore impacts the amount of peaks and lows in your blood sugar throughout the day. With a low-GI diet you need to avoid those peaks & lows and you focus on having a constant stable blood sugar level.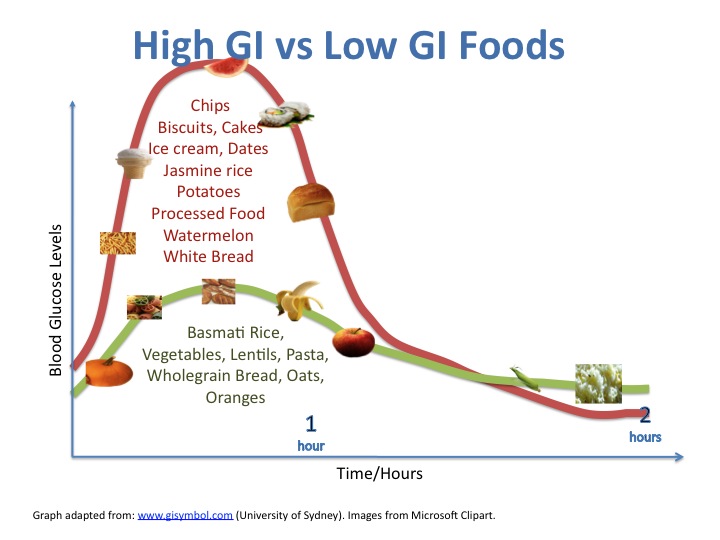 There are many sources with great overviews of what food has what GI. It was quite clear right away, most fruits & veggies and protein scored very low, but the more grains (like certain flours) or natural sweeteners (honey/ dates… very bad GI) were added to food, the higher the GI became. Regarding main meals, I found it very easy to adapt to this low-GI diet. But snack-wise it wasn't too easy (I used to love dried fruits, rice crackers, icecream). So, I became more and more interested in creating the right low-GI snacks throughout the week.
As many weekend days, I was really in the mood for baking today. I still had leftover chickpeas in my fridge (very low-GI!), and I right away thought of making cake with these pulses. Pulses are a great nutrient-dense and low-GI food! Check here other recipes with chickpeas.
Just a little bit about chickpeas first.
Not only its surprising taste, but also the surprising nutritional value of chickpeas is exciting. Chickpeas are member of the pulses family and the beans provide in a lot of important macro- and micronutrients. The peas are rich in fibers, protein, (low-GI) carbs and also provide a lot of vitamins & minerals, like folate and zinc. Chickpeas are known for improving cardiovascular health, protecting against cancer, increasing satiety (and therefore can help with weight loss), improving digestive health, providing long lasting energy & stabilizing blood sugar levels
(Dr. Axe, 2017).
Back to baking: I created Light Almond Peanut Butter Chickpea Cake!
This time I took a little risk to play with spices and extract a little more than usual. For example, I added almond extract and cardamom. Also, I added apple vinegar and yogurt, to create the 'light' snack effect by having the cake raise better, as these two ingredients react very well in combination with baking soda. Read more about certain chemical reaction here, written by Gigi Stewart)
After a bit of trial & error, I was totally satisfied with my new variation of chickpea cake! I like them as a morning snack with some good strong black dark roast coffee :). So, what's in it and what makes it taste so good?
Why makes the cake taste so good?
The cake is spiced with almond, cinnamon and cardamom which give a nice taste combination. The density is just about right to call it 'light'! The sliced almonds give some unexpected nice bites (or use walnuts instead!). The peanut butter & honey give the cake that nice nutty sweet taste.
Besides, I like more because of its nutritional value! Slow as well as quick releasing carbs & fibers (chickpeas, honey, peanut butter, oats, almonds, eggs), to give you a nice & long shot of energy. Chickpeas are also a great source of plant based protein. Almonds, eggs peanut butter are great for some additional protein and good fats.
A slice of this cake is great as a small snack and contain about 125 calories per square piece of 3 x 3″!
This cake is gluten-free and refined sugar-free.
Below you can find the recipe and I hope it comes out as good as mine came out! At the bottom of the post you can find alternatives to some ingredients. Be aware it may change the taste if you replace ingredients. Also, don't bother to react on the post with the questions you might have!

| | |
| --- | --- |
| | |
Preheat the oven to 350 degrees.

Add all ingredients, except for the sliced almonds, in a bowl.

Blend until smooth (I used a hand blender)

Pour in a brownies baking pan or cake pan.

Top the dough with sliced almonds (or walnuts!)

Bake for about 30 minutes until the top is firm and colored golden.

Enjoy over a cup of coffee or tea! 🙂
Alternatives (be aware, this affects the taste):
Use 2 tbsp flaxseeds + 6 tbsp water the 2 eggs (vegan option)
Use coconut oil to substitute butter (vegan)
Use almond milk to substitute regular milk (dairy-free & vegan)
Use soy yogurt to substitute regular yogurt (dairy free & vegan)
Use maple syrup to substitute honey (vegan)
Use almond butter to substitute peanut butter
Light Almond Peanut Butter Chickpea Cake