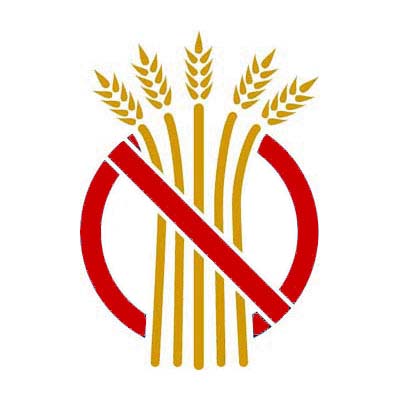 Since I have to eat gluten-free for a while by instructions of my specialist, I became more and more interested in finding ways to vary with meals throughout the week. I learned a lot about health & nutrition in the past decade, but I never had to eat gluten-free, so of course: I didn't. Because you really don't have to avoid eating gluten as long as you don't have a disease, syndrome or another health issue! Gluten aren't bad things for overall healthy people.
I started my gluten-free diet period with the well knows gluten-free ingredients, like rice, quinoa, sweet potatoes, chickpeas and … yes, that was about it.. So last week I started varying more with other things, like black beans, buckwheat (and kasha), soy beans and lentils!
Today I was very hungry for pancakes for lunch. I made chickpea pancakes and soy pancakes before, but I remembered I recently bought red lentil flour, just to give it a try. Red lentils are super rich in plant based protein, fibers and iron. Perfect! No longer thinking was needed and before I knew I put 3 ingredients together for my new experiment (oh, I can't have egg yolk either.. Are my pancakes still gonna be pancakes? :O).
Anyway, it turned out really nice! I topped 1 pancake with something sweet and 1 pancake with savory things. Either way it was nice! Of course, it won't taste like white American pancakes, and you will taste a slight lentil flavor. And because I used only egg whites and no yolk, it made the pancakes a little chewy, but overall not bad at all.
I wanted to share the recipe (see below) so that you can try this out as well. No matter what, keep being creative and varying in nutrients you eat every week! Your body loves and needs all kinds of different sources to "eat" from.
This portion (2 pancakes, good for 1 person) already contains 10 grams of protein, 6 grams fibers and 20% of your daily iron needs! I added the pancakes to my lunch salad today.
Let me know how your pancakes turned out and if you have success recipes for me to try next time! 😉
| | |
| --- | --- |
| | |
Put the flour, egg whites, milk and pinch of salt in a bowl and milk very well (you can even use your mixer to blend the egg whites fluffy to get more airy pancakes)

Pour half of the mixture in a small pan (I used a pan with a diameter of about 6")

Bake the pancakes for about 2 minutes on medium-high heat

Turn the pancakes and bake the other side for another 2 minutes

The pancake should look golden brown like this

Choose your favorite topping and enjoy!